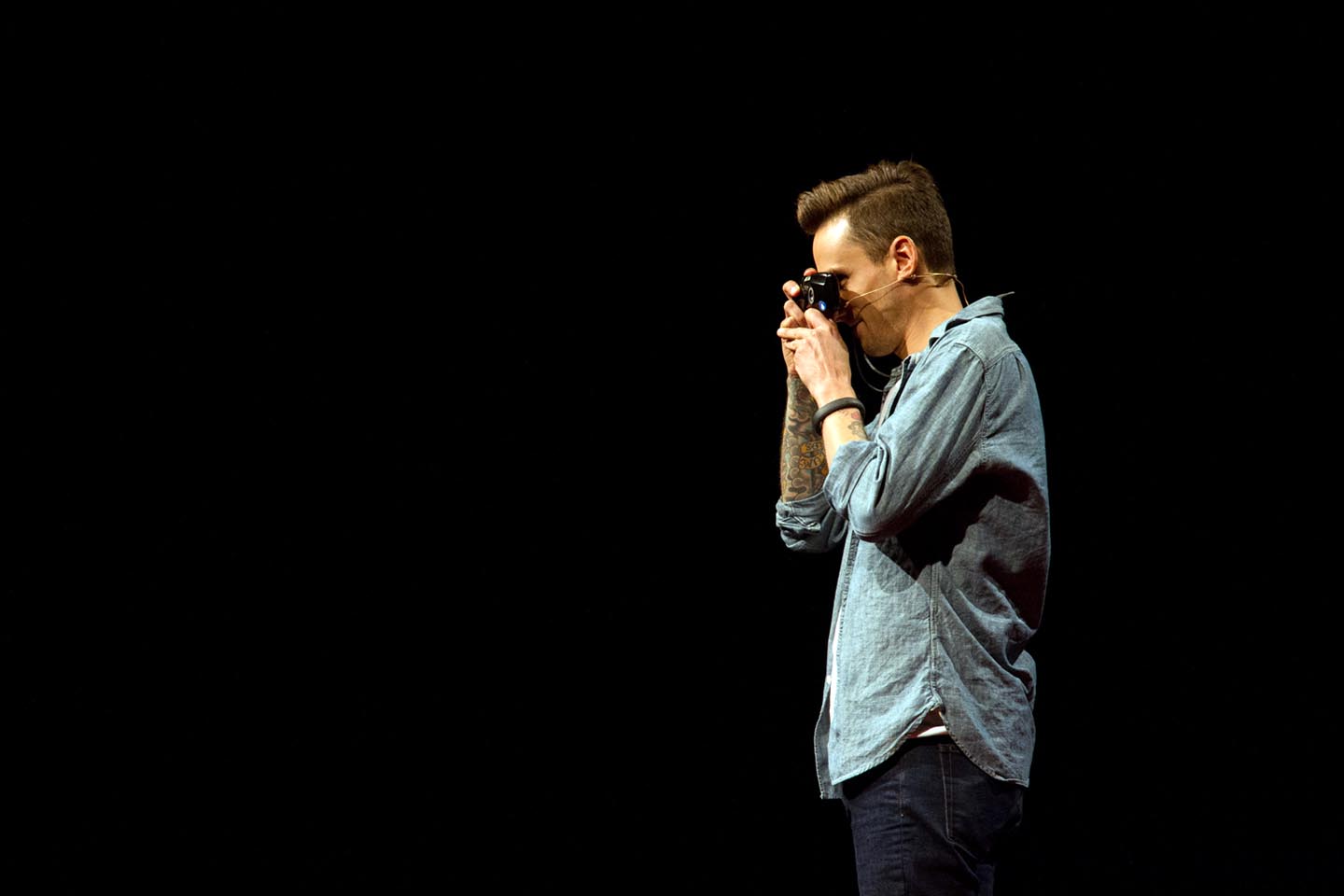 Phil America (b. 1983) is a California-raised artist, designer and activist. He has worked and lived throughout the US, Europe, Asia and Africa, concentrating on individual moments of freedom while looking at relationships with class, gender and race. In his work he uses installation and sculptures, performance, photography, video, and fashion in searching for a better understanding and connection to his subjects while bringing about an interpersonal relationship between the viewer and himself. Recently he has started to focus more on using conversation as a medium as well as looking for ways to activate unused spaces.
In 2020 he has continued his focus on education, helping in the development of DEAR Burma, a free school for migrants with over 1500 students per semester and opening more schools in 2020. Along with the school he also hosts a class for students effected by the prison system at Los Angeles High School of the Arts as part of PoPS Organization. He has given 3 TED Talks and has lectured at numerous universities and events. Phil has collaborated with United Nations, International Labor Organization, World Vision, U.S. Department of Labor, UNESCAP, Planned Parenthood, International Organization for Migration, the Australian Government, World Pride, US Embassy, Seoul, the Sacramento Kings and other agencies and organizations to create art projects around the globe.  He is also the founder of No Flags.
Phil's most recent monograph, Above The Law: Graffiti On Passenger Trains, shows photos from his series Above The Law which has been show in museums and galleries on every continent on the globe. Our Side Of The Tracks, another of 3 books featuring the series, was released in 2012. His texts and photos have appeared in a number of books and newspapers and he has been featured in magazines internationally.
SELECTED EXHIBITIONS / PROJECTS
2016

CAM Raleigh (Contemporary Art Museum)

, Raleigh, (USA) –

Failure Of The American Dream

Golden 1 Center (Sacramento Kings NBA arena), Sacramento, (USA) – Player Edition

South Bay Contemporary Art Gallery

, Los Angeles, (USA) –

Outside Inside

Incube Arts

, New York, (USA) –

Subway Gallery

Maxfield Lofts

, Los Angeles, (USA) –

Take Me Home LA

Colors!2

, Raleigh, (USA) –

Clark's Promise

fundraiser

Think Tank Gallery

, Los Angeles, (USA)-

Trap House

Current: LA biennial

, Los Angeles, (USA) – Museum Of Snaps

Maiden LA

, Los Angeles, (USA) –

Museum Of Snaps

Bombay Beach Biennale, Salton Sea, (USA)
2014
Traveling exhibition 

Utopian Days

Solo exhibition at The Clockwork Factory, London, (UK), Failure of the American Dream
Solo exhibition at Bangkok Art and Culture Center, Bangkok, (Thailand), Journey Of Voices
Museo de Almeria, Almeria, (Spain), 

Slum Vacation

Greek Film Archive / Film Museum

, Athens, (Greece), 

NIGHTSHOT

Los Angeles Center for Digital Art, Los Angeles, (USA)
Traveling exhibition 

Freedumb

Zona Cultura, Sofia, (Bulgaria)
Perla Mode, Zürich, (Switzerland)
Le Monte-en-l'air, Paris (France)
Hashtag Gallery, Toronto, (Canada)
Assemblage Studios, Johannesburg, (South Africa)
7 Tate, Brisbane, (Australia)
Produções Klandestinas, Brasília, (Brazil)
Spray Sport, Valencia, (Spain)
Six Fathoms Deep, Bangkok, (Thailand)
Aerosoles Graffiti, Lima, (Peru)
Hook & Loop, Guadalajara, (Mexico)
Square and Friends Gallery, Maroochydore, (Australia)

Portland Design Week, Portland, (USA), Pressing & Pulling
Dreamdva, Drumshanbo, (Ireland), Culture Night Ireland

Scope Miami

, Miami, (USA), Art Takes Miami
Q Gallery, Brainerd, (USA), Correspondence

Samia Gallery

, London, (UK) Gaza Fundraiser

BronxArtSpace

, Bronx, (USA), Synthetic Zero

The Storefont

, Chicago, (USA)

Visionaries + Voices

, Cincinnati, (USA)
2013

Museum of Modern Art

 – Lewis B. and Dorothy Cullman Education and Research Building, New York, (USA) – 

White Ambition

, part of The Exchange Archive
Bangkok University Gallery, Bangkok, (Thailand), Villa in the Slums
Solo exhibition at Montana Gallery, Lisbon, (Portugal), Above The Law
Solo exhibition at 

Vess

, Copenhagen, (Denmark), The Nefarious Face Of Chinatown
City Hall, Mestre, Venice, (Italy)
42-story Linc LIC building, public projection of Above The Law on skyscraper walls, NYC (USA)
Elks Lodge, New Jersey, (USA)
Richmond Art Gallery, Richmond, (Canada)
Scope Miami, Miami Beach (USA)

See|Me Gallery

, New York City (USA)
Art Gallery of Izmir University, Izmir, (Turkey), Above The Law
Production of films for Live at the Museum, shown at Münchener Stadtmuseum, Munich, (Germany), Ucity Art Museum of GAFA, Guangzhou, (China) etc.
2011
Maag Halle, 

Photo 10

 / Zürich, (Switzerland)
SELECTED PERFORMANCES / TEMPORARY INSTALLATIONS
Melrose Ave, Los Angeles, (USA) –

We Stole The Fire 

(Molotov Cocktail Vending Machine)
2014
Times Square, screening of Slum Vacation on 25-story-tall digital billboard, New York, (USA)
 Words That Bind
INVITED TALKS / WORKSHOPS
Crocker Art Museum

, Sacramento, (USA) –

Silence Was Golden

CAM Raleigh (Contemporary Art Museum), Raleigh, (USA) –

Camversation

Fashion Institute of Technology

, New York City, (USA) –

PETA talk

SoHo House

, Manhattan, (USA)

Little Beach House Malibu SoHo House

, Malibu, (USA)
TEDxUCDavis, Davis, (USA)
TEDxItaewon, Seoul, (South Korea)

Crocker Art Museum

, Sacramento, (USA) – 

Art + Impact

Dongdaemun Design Plaza

, with the

U.S. Embassy to Seoul

, Seoul, (South Korea)

Crocker Art Museum

, Sacramento, (USA) – Summer At City Hall

The Urban Hive

, Sacramento, (USA), Changemakers

Los Angeles High School for the Arts

, Los Angeles, (USA)

Alley NYC

, Manhattan, (USA)

Human Rights Conference

, Manhattan, (USA)
Venice High School, Los Angeles, (USA) – Pain Of the Prison System
SELECTED BOOKS
SELECTED PRESS
New York Post, Juxtapoz, Sacramento Bee, Gothamist, LA Weekly, Observer, Bangkok Post, The Guardian, Curbed, Inhabitat, Untapped Cities, BK Magazine, Vice, The Good Men Project, L'Oeil de la Photographie, The Creators Project, Arts Now NC, Mass Appeal